CONVENIENCE RETAIL AND COFFEE CONCEPTS FOR WINNERS.
We love coffee! We have turned this passion into our profession. For more than 12 years, we have been developing tailor-made coffee and convenience retail solutions from a requirement of approx. 50 coffee machines.
All cold coffee? Not at all!
With our individual strategy and our expertise in category management and project management, you generate profits at the touch of a button. Automatically, sustainably and in the long run. Would you like a taste? Arrange a non-binding consultation appointment.
We look forward to meeting you!
YOUR ADVANTAGES AT A GLANCE

Automatically growing turnover
Sales needs science! Our know-how in the coffee business gives you a financial competitive advantage. On the basis of analyses, business cases and benchmarkings, we create concepts that work and pay off. In the long run!

One for all! We take care of the entire value chain for you. From the marketing strategy to fitting furniture solutions, coffee machines, filling products and accessories, to publicizsng your offer. Convenience is key – also in the implementation for your business.

Cooperation in partnership
Stronger together! Need support? With pleasure! From barista training for your staff to loyalty programmes, from payment methods to reusable systems – we are by your side with our know-how. Updates on the latest hot & cold beverage trends are of course included.
WHY PREMIUM COFFEE GROUP?
Anyone can set up a coffee machine. For a convenience retail and coffee concept to have the competitive edge, it needs a lot more. Excellent market knowledge and reliable contacts, for example. And of course, in-depth knowledge of the relevant sales drivers along the value chain.
We bring all this to the table! As an experienced and well-connected team of experts, we have been developing concepts for more than 12 years with which our clients comfortably generate profits -at the push of a button! You want to see proof? We would be happy to present our projects to you personally – premium coffee tasting included!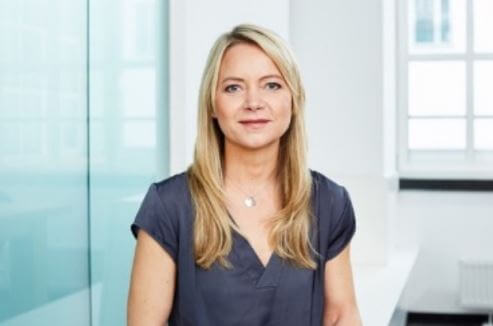 We always have your goals in mind. From planning to implementation to the continuous optimisation of your coffee concept, we are by your side. Partnership-based and solution-oriented.
Dorothee Pohlmann
International Client Service Director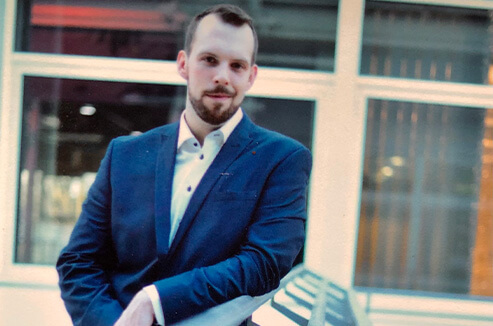 Innovative concepts are important! Even more important is the right strategy and category planning to lead those concepts to success. We think & live this philosophy, and that's what makes and distinguishes us.
Jonas Koertke
European Category Manager
Individual concepts and an excellent network are our keys to your success. We find a solution for every client that will inspire in the long run.
Michael Wagner
Founder & CEO
THE FINEST BEANS, THE LATEST TECHNOLOGY AND SUSTAINABILITY TO GO
Private label or tried and tested branded bean? Portafilter or fully-automatic machine? Reusable, accessories, supply chains? When starting a coffee business, many questions arise – which we not only answer, but solve for you. With excellent contacts to renowned manufacturers, full service providers and suppliers, we get your desired solution off the ground quickly and easily. And with constant optimisation, we ensure that you remain competitive in the long run. The latest hot & cold beverage trends? Soon available from you!



SUSTAINABILITY & CERTIFICATION

P+L OPTIMISATION & GROWTH
HOLISTIC COFFEE SOLUTIONS FOR YOUR BUSINESS
THESE ARE THE
4

STEPS OF YOUR COOPERATION WITH PREMIUM COFFEE GROUP

PERSONAL CONSULTATION & IN-DEPTH NEEDS ANALYSIS
INDIVIDUAL COFFEE & CONVENIENCE RETAIL CONCEPT


IMPLEMENTATION OF YOUR CONCEPT WITH EXPERIENCED PARTNERS
CONTINUOUS OPTIMISATION FOR STEADY GROWTH

INTERNATIONAL CONCEPTS FOR COMPANIES OF ALL SIZES
From Germany to BeNeLux to United Kingdom – many international customers already benefit from our coffee expertise. We are currently active in more than 15 countries and concentrate on partners with a demand of approx. 50 coffee machines or more. We implement our premium concepts primarily in petrol stations, convenience shops, bakeries, offices, businesses and for customers in the system catering sector. Your business is not mentioned? Please do not hesitate to contact us!
By the way: we don't just know coffee, we also know English. We look forward to your enquiry!
EXAMPLE: Kiosk concept as a coffee solution for petrol stations
FREQUENTLY ASKED QUESTIONS
Our team of experts brings more than 12 years of experience in premium coffee and convenience retail. A bundled know-how you can rely on. Efficient category management, project management in partnership and international market & sales expertise – with the Premium Coffee Group, everything is included.
We have very extensive and proven reliable supplier contacts. For example, to private label coffee roasters, well-known brand roasters, exclusive coffee machine manufacturers, coffee cup producers, accessory suppliers and partners for coffee furniture solutions. This enables us to put together your premium coffee concept individually and in line with your needs.
Sustainability and certifications are a matter of course for us and are taken into account in every concept as required. No matter whether it's about packaging materials, CO2 neutral production, sustainable cultivation or the optimisation of supply chains and transport routes.
Arrange your non-binding consultation appointment now. We look forward to a personal exchange and the joint development of your customised coffee concept.
ARRANGING A CONSULTATION APPOINTMENT – We look forward to hearing from you!